Www.qalapwu.com says
LEAD CLERKS TO RECEIVE PAYMENT AND TRAINING AS RESULT OF GRIEVANCE SETTLEMENT

Several years ago, our local filed grievances contending that Management failed to honor two National Step 4 settlements that required that all Lead Clerks receive TACS training and TACS access to perform necessary pay and leave adjustments. The functions of performing pay and leave adjustments had been done by the clerk craft many years ago until management abolished the positions and gave the work to supervisors. With the creation of Lead Clerks during the 2010 contract negotiations, that work was restored to the clerk craft in the Lead Clerk position description. Unfortunately, management never provided the training nor adhered to the National settlements in 2016.

As a result, many locals, including the Queens Area Local, filed grievances requesting that management provide the training and that Lead Clerks be made whole for the bargaining unit work those supervisors were doing while performing the TACS adjustments. Since many locals in the old Northeast Area filed the same grievances, one regional grievance was filed and arbitrated. National Business Agent Pete Coradi successfully advocated the case for the APWU and the arbitration award was rendered in May of 2019. Once again, management failed to provide the training and compensate Lead Clerks in the Northeast Area for the work that management had been performing.

Recently, NBA Pete Coradi was able to negotiate a settlement based on the 2019 Lead Clerk Arbitration Award. The settlement provides for Lead Clerks to receive the necessary TACS training and begin to perform the TACS work when necessary. In addition to the training, a lump sum of 25 million dollars was awarded to the APWU to compensate all Lead Mail Processing Clerks, Lead Sales and Service Clerks and Lead Customer Service Clerks in the Northeast area, approx. 3300 clerks.

CONTACT AN APWU UNION REPRESENTATIVE TO ENSURE YOU ARE ON THE PAYMENT LIST

The settlement provides pay entitlement for all clerk craft employees who held ("held" not working) a Lead Clerk duty assignment during the time frame of February 4, 2016 through September 3, 2021. Payment is calculated at $7.43 a day for each day the Lead Clerk assignment was held, for a maximum of 2044 days for a maximum payment of $15,193.20, minus tax deductions. The payment is anticipated to be inputted by management for payment on the October 1, paycheck. Those that are due in excess of $10,000 (ten thousand dollars) will receive their payment in two installments. First one on October 1, 2021 in the amount of $9,995.00 and the second installment on the October 15, 2021 for the balance.

Any clerical member that believes they have held a Lead Clerk position during the above time frame, should see a Union Rep. in the JFK APWU office or contact the Queens Area Local office in Ozone Park to ensure that they are on the list for payment.

IT PAYS TO BELONG!!!


Download:

Leadclerksettlement.docx
SPECIAL ENROLLMENT FOR FLEX SPENDING
Feds get special enrollment for health care flexible spending
Federal employees can enroll, re-enroll or change their flexible spending account coverage during the month of June, as the Office of Personnel Management announced June 14 that it authorized a special enrollment period as part of provisions outlined in the Consolidated Appropriations Act and the American Rescue Plan.
FSAs allow enrollees to set aside pretax income for use with out-of-pocket medical costs or dependent costs.
Because the Consolidated Appropriations Act authorized unlimited carryover of FSA funds for 2020 and 2021, feds that didn't re-enroll in an FSA plan for 2021 but had remaining money left in their accounts in 2020 may wish to use the special enrollment period to reopen their accounts and gain access to those carried over funds.
The new flexibilities for the 2020 and 2021 plan years also allow enrollees with dependents who would have normally aged out of the program to continue to use those funds until the child is 14, rather than 13, and the government approved hand sanitizer and masks as FSA medical expenses.
HOLIDAY PARTY C.O.P.A. CONTRIBUTERS
A SPECIAL THANK YOU TO ALL OUR C.O.P.A CONTRIBUTERS AT THIS YEARS HOLIDAY PARTY.
IF YOU CONTRIBUTED AND YOUR NAME IS MISSING PLEASE LET US KNOW. YOU CAN CONTACT US THRU THE WEBSITE AT EDITOR@QALAPWU.COM
SAFETY ALERT
SAFETY ALERT!!!!!!
BE ON THE LOOK OUT FOR SUSPICIOUS PACKAGES AND LETTERS
Now more then anytime it is important that we be on the look out for suspicious letters and packages. With the recent discovery of explosive devices in packages from Yemen now is a good time to review the procedures for suspicious mail. It is important for you to follow and make sure your Supervisor follows the proper protocol.
If for any reason they do not or threaten you in any way (from saying its OK to I'll cut your overtime to we are going broke and can't afford the work stoppage) for not following it, you should contact your steward or the Union Hall A.S.A.P.
YOUR SAFETY IS WHAT COMES FIRST!!!!!!
Here is the Services official protocol on suspicious packages.
Keep up the message on Suspicious Mail
We also need to continue to be aware of one simple, but very important message on suspicious mail and unknown powders or substances: Package, People, Plan.
Package: Don't handle. Isolate it.
Let's review. This means don't bag it, don't containerize it, and don't send it to another operation
or location. How can you isolate it? By cordoning off the immediate area, and following the next
instruction concerning people.
People: Clear the area of people and notify your supervisor.
You need to make everyone aware of the situation. By immediately clearing the area, you prevent
others from handling the suspicious mail or substance. Also, never delay in contacting a
supervisor. If a supervisor is not available, follow the next instruction concerning plan.
Plan: Contact the Inspection Service and follow your facility emergency plan.
If a supervisor is not available, call the Inspection Service for further instructions. Each facility has
a 24-hour local inspector contact phone number. All Postal installations have emergency plans.
These may also be referred to as emergency action plans. If an emergency situation exists, such
as smoke, fumes, vapors, or, if employees are exhibiting medical symptoms, immediately
evacuate the area and contact your local emergency responders.
Remember this very important message: Package, People, Plan.
If you have any questions please feel free to contact me thru the Union Office at JFK 718-553-7366, The Union Hall 718-845-8113 or thru the QALAPWU website.
Artie DeGennaro, Editor
A.P.W.U. Northeast Area Safety and Health Rep.
HOLIDAY PARTY PICTURES AVAILABLE
PICTURES FROM THIS YEARS AND PAST HOLIDAY PARTIES
ARE NOW AVAILABLE FREE OF CHARGE AT THE QUEEENS AREA LOCAL WEBSITE.
JUST LOG ONTO WWW.QALAPWU.COM CLICK ON THE PHOTO GALLERY TAB ON THE LEFT HAND SIDE.
YOU CAN DOWN LOAD THE PICTURE RIGHT THERE OR IF YOU PREFER LEAVE A MESSAGE FOR ARTIE DEGENNARO AT EDITOR@QALAPWU.COM ALONG WITH YOUR NAME, EMAIL ADDRESS AND THE PICTURE NUMBER AND ARTIE WILL EMAIL YOU THE FILE.
JUST ANOTHER SERVICE OF THE QUEENS AREA LOCAL.
QUEENS AREA LOCAL ONE OF THE BEST
THANKS TO YOU THE MEMBERS OF THE QUEENS AREA LOCAL.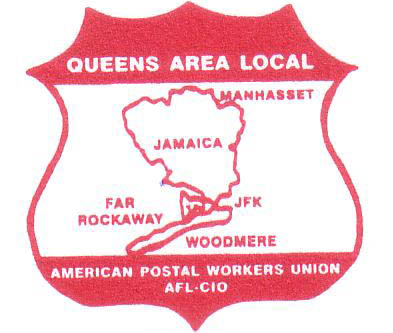 WE ARE RANKED IN THE TOP THREE LOCALS OUR SIZE IN THE AMERICAN POSTAL WORKERS UNION.
WE ARE 93% ORGANIZED!
ARTIE DEGENNARO
EDITOR
MYSTERY SHOPPER PROGRAM CHANGES!!!
Changes to Mystery Shopper Program
BY ARTIE DEGENNARO, EDITOR
Retail Customer Experience Program (RCE) Changes
The Postal Service has announced changes to the Retail Customer Experience Program (RCE), previously known as the Mystery Shopper Program, which will begin in January, 2011. Currently, Retail Associates (RAs) use the Perfect Transaction method to ask scripted questions to customers who are mailing packages, in which RAs offer specific products that provide features and benefits.
* Beginning in January, 2011, RA's will no longer be required to use the Perfect Transaction method.
* RA's can customize their questions to best address individual customer needs.
* Product Offerings and Product Explanation categories will no longer be scored.
* RCE Shopper comments for these categories will be provided for informational purposes only.
* In addition, the HAZMAT question will still be required, but instead of asking the question for each individual package, the question will now be asked for the entire customer visit.
The scoring weights of RCE categories will be revised as follows:
| | | |
| --- | --- | --- |
| | Current Weight | New Weight |
| RCE Category | towards | towards |
| | overall RCE score | overall RCE Score |
| WTIL | 25% | 40% |
| HAZMAT | 10% | 15% |
| Product Offering | 25% | 0% |
| Product Explanation | 20% | 0% |
| Promotion & Merchandising | 10% | 25% |
| Image | 10% | 20% |
| Total Weight | 100% | 100% |
AMERICAN DENTAL SUPER CENTERS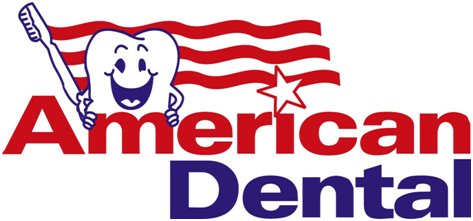 THE NEW AND IMPROVED
DENTAL PLAN FROM
AMERICAN DENTAL SUPER
CENTERS
Dear Member,
In my continuing effort to bring you improved dental benefits. The new American Dental Super-Centers offers you the following comprehensive dental plan:
·
No out of pocket costs for oral exams and diagnosis, oral cancer screenings, full mouth x-rays, cleanings, fluoride treatments and sealants.
·
No out of pocked costs for all examinations, consultations, x-rays, cleaning, white and silver fillings, pulp capping, pulpotomy, scaling & root planning, endodontics – root canal, oral surgery, extractions, emergency palliative care.
·
No out of pocket costs for all dental repairs and emergencies.
·
Discounted rates for cosmetic, implants, orthodontia, crowns, braces and only a $250 lab fee for full or partial dentures.
This is a no-nonsense exclusive dental plan that can cover you and your family for the majority, if not all of your dental needs. (you can see a more comprehensive list by clicking on the American Dental Centers Tab on the left side of the WEBSITE.) The below rates represent a two year membership (you will be enrolled in this plan for a period of two years) which will be automatically added to your Union dues each pay period. Dependent children are covered up to 19 years old, 23 years old for full time students.
Member individual $15 / pay period
Member plus spouse or one child $25 / pay period
Member plus entire family $35 / pay period
There are now 300 dentists, specialists, and para professionals at the new American Dental. They have treated over 1 million New Yorkers in the past 50 years. All dental lab work is guaranteed "

Made

in

America

". This plan is now in effect and you may join at any time.
If you are interested, just fill out the application form located on the left side of the web site under the "AMERICAN DENTAL SUPER CENTERS" Just print it, fill it out and mail to the Union Hall. You can also see any Shop Stewart or Officer for information.
QUEENS AREA LOCAL, A.P.W.U.
98-11 101 AVENUE
OZONE PARK, NY 11416
Yours in Union Solidarity,
ADMINISTRATIVE LEAVE UPDATE
BAD WEATHER ON THE WAY???
WITH THE WINTER WEATHER UPON US YOU MAY WANT TO USE THE FORMATED 3971 (AVAILABLE IN THE LEAVE INFORMATION LINK ON THE LEFT

WHEN SUBMITTING YOUR LEAVE REQUEST UPON YOUR RETURN TO WORK. THIS 3971 MAKES A REQUEST FOR ANNUAL LEAVE FOR PAY PURPOSES WHILE PRESERVING YOUR RIGHTS FOR ADMINISTRATIVE LEAVE. AFTER SUBMITTING YOUR 3971 YOU SHOULD GET IN CONTACT WITH YOUR SHOP STEWARD SO THAT THE APPROPRIATE GRIEVANCES CAN BE FILED.
SPECIAL ENROLLMENT FOR FLEX SPENDING


SPECIAL ENROLLMENT FOR HEALTH CARE FLEXIBLE SPENDING Federal employees can enroll, re-enroll or change their flexible spending account coverage during the month of June, as the Office of Personnel Management announced June 14 that it authorized a special enrollment period as part of provisions outlined in the Consolidated Appropriations Act and the American Rescue Plan.
Read More...

bachelor's degree online for free Enroll online now